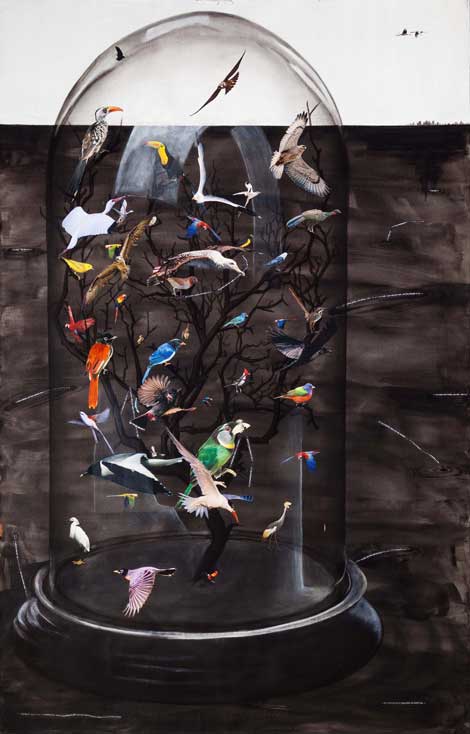 News
2015 kicks off with two new exhibitions I curated at 18th Street Arts Center. Amir H. Fallah takes over the Artist Lab with Perfect Strangers, featuring paintings and installations made in collaboration with students from Santa Monica College, Crossroads, and local public high schools. Much like a historian or ethnographer, Fallah works with a diverse mix of local communities and groups to collect material evidence of their private and public lives and transform them into artworks. In the Atrium Gallery, Alice Wang explores physics and material science in sculpture and video. There will be a reception for the two shows on Saturday, February 21, 2015 from 6-9 pm.
I'm in the new Asian Art issue of Artillery twice. I contributed a profile of Indian artist Hema Upadhyay. Then Zak Smith interviewed me on the state of art in Asia for his column. The issue is guest-edited by Kio Griffith and available at galleries and newstands everywhere, now.
I'll be participating in X-TRA's upcoming 1 Image 1 Minute at Printed Matter's LA Art Book Fair on Saturday, January 31, 2015. Fifty artists, curators, writers and members of the art-book community will give a one-minute lecture on a single image of their choosing. Come hear me talk about what David Bowie, Frantz Fanon, Aldous Huxley, James McNeill Whistler, and Queen Elizabeth the First have in common.